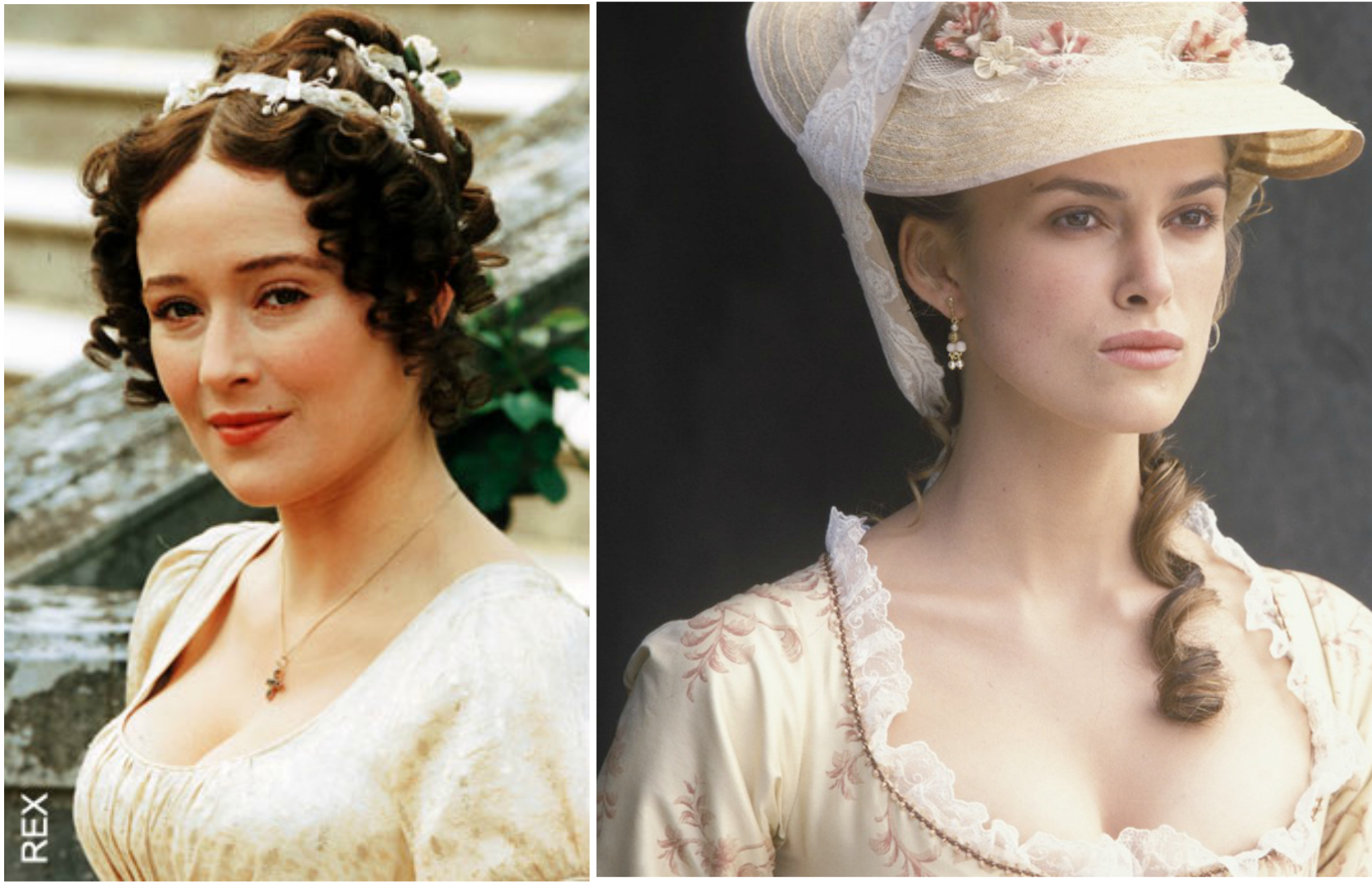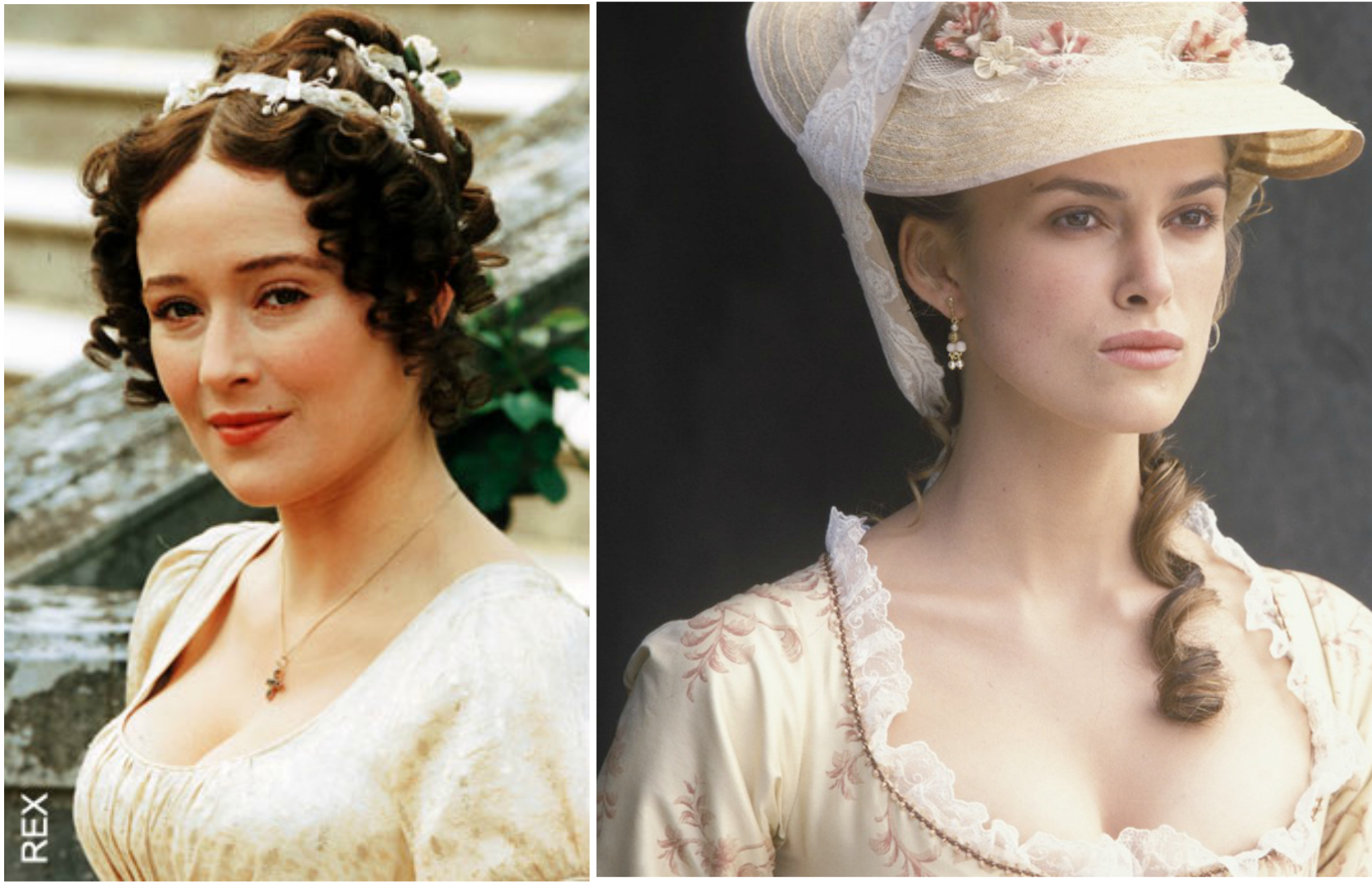 There's nothing worse than getting a manuscript back from beta readers, or losing stars on Amazon reviews, because your character did something that those readers didn't believe they would do. How do you write your characters so they stay true to themselves?
Your characters are the most important piece of your story. So knowing them like they are your best friends is the best way to make sure that you tell their story in the most consistent and compelling way. How well do you know your main character?
The two Elizabeths* above are similar in many respects. Both women have the same name, are from similar time periods, and want to find love. But beyond that, these two women are as different as can be. If you don't know which Elizabeth you're writing a story for, you might find yourself in trouble.
Check your scenes and your characters' actions. Will your reader say to herself, "That's so Elizabeth Bennett,"? Or will she be confused as to why your character acted the way she did?
Sometimes, though, you can get so caught up in carrying out your story's plot that you force your character to do something that is… out of character. So how can you make sure that your Elizabeth Swann stays true to her character throughout the story?
First, know as much as you can about your character, where she comes from, what motivates her, what she hates and what she loves. You can do this by the simple use of a character questionnaire. Character questionnaires push you to answer all the nitty gritty little questions about your character that make her who she is. When was she born? What is she afraid of? What is the one thing that she would never do in a million years, even if her life depended on it?
Knowing what your character loves, what she absolutely would or would not do, will help you when it comes to those problem moments in your manuscript. It will also help round out your character, making her seem more three-dimensional.
If you're worried about how your character would act in a given situation in your manuscript and you want to test out her reactions first, you can try writing a "sandbox" scene. This scene won't go in your manuscript (unless you REALLY like it), so you can feel free to push the boundaries on your character, make her as uncomfortable as possible and see how she responds. And don't hold back. Don't go easy on her or you won't learn anything new.
Don't forget, if your character absolutely refuses to conform to the scene as you intend it to be written, you'll have an easier time changing the scene than you will trying to change what makes her who she is. Your story will become much more real and believable if you let her choose the direction she goes, rather than forcing her into patterns of behavior she wouldn't normally choose for herself.
But you won't know which direction your character would choose if you don't know everything about her. So get started answering questions about her. Learn everything you can about her, about what she wants, about why she's decided to take this adventure. What's most important to her?
So how well do you know your main character? If the answer is "not very well," download this questionnaire and get started learning more about her.
*P.S. I realize that both of the above women played the SAME Elizabeth as well, so I hope my example isn't too confusing. And, if you would like to discuss the merits of the BBC miniseries of Pride and Prejudice versus the movie made with Keira Knightly, I'm here for you. But I will never betray Colin Firth. He is my Darcy now and forever.