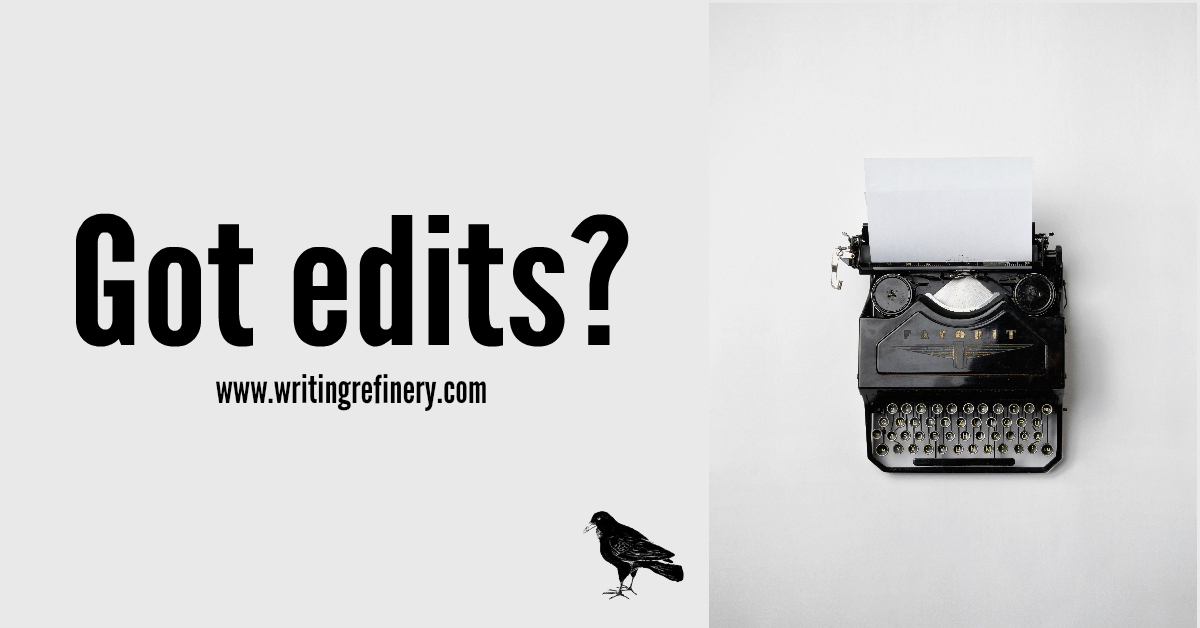 I know I know, it's been a while and now I'm posting something shamelessly promotional. But I've been pretty darn busy, so I hope you'll forgive me. I promise a meatier post soon. For now, please enjoy this fabulous editing offer!
Got edits?
Whether you participated in NaNoWriMo or not, you have been writing like crazy for a while now. And I'm willing to bet you've got a whole manuscript to show for it! It's time, friends. It's time to book your editing slot. You've been working on that manuscript for long enough. Put down the pen. Back away from the keyboard. It's time to take a breath and send your work out for evaluation. You can spend your whole life worrying about getting it right. I'm telling you. It's time.
Whether you're just getting to the beta reading stage or you're ready for more serious, professional evaluation, it's time.
20% off editing offer
Book now, before December 31, and get 20% off your project total… valid for all my services: editorial overview, a developmental edit, a copy edit, or a proofread. Just fill out the form below and contact me for a quote! I can't wait to help you make your writing shine. Make sure to get your spot! I can only take so many projects per calendar year. You don't want to miss out.