Pat Griffith
Author, Trespassing
Elisabeth's editing of my novel was thorough and thoughtful. With her help I was able to see the gaps in my world building. Her comments and suggestions were thought provoking and led to a much stronger story structure. She was easy to work with and took the time to answer all of my questions regarding both technical stuff as well as story elements. It was a great experience working with her.
Nely Cab
Author, Creatura
Elisabeth offered not only excellent editing services, but also incorporated personal notes that helped me understand the reason behind each line edit. As if that weren't enough, she wrote up almost two pages of editing advice and recommended reading material to help give me a better perspective of her Editorial Notes. Elisabeth's quality editing made me fall deeper in love with my book, Creatura.

Dawn DeWaele
Writer
I am really happy to have found Elisabeth's services to help me complete my novel. She seemed to treat my work with the time and attention she would give to her own. She was also available after the editing to answer any questions I had. Her thorough edit of my novel has helped improve my novel and my writing overall. I highly recommend her services for writers serious about improving their work.
Arlene Lagos
Author, Butterflies Wake
I can't say enough about how wonderful it was to work with Elisabeth. She was enthusiastic about my project, patient with me about my timeline and an incredible editor. She gave 150% of herself to the editing process, and really helped me create a great product. I think it's very important that you find an editor that is as devoted to your project as you are, and I found that in Elisabeth. I recommend her to anyone looking for an editor! I know I will be hiring her for future projects!
Terry Benton
Author
When I received my comprehensive report from Elisabeth, I was blown away. She really dove into my story to analyze the character and plot development, narrative voice, and backstory (among other things) to create a thorough analysis of my entire work to push me and my book to the next level.
Author, Stable Relation
Elisabeth Kauffman did a thorough and perceptive job editing my manuscript. I found her on the EFA website. Having had a confusing experience with my developmental edit, I really needed a good match for this go around. Although she does not commonly edit my genre, I was convinced during our conversations that she would do a better job than others who did. I am so pleased. Elisabeth was thoughtful and clear.The technical help was precise and her comments really helpful.  When I had a question about the editorial report, her answer revealed that she had not just thought about that chapter as much as I had, but she had a very positive suggestion! I highly recommend Elisabeth and will continue to use her in the future.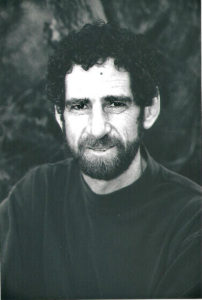 Author, Light the Fire
Elisabeth is wonderful. She asked tough questions and gave insightful advice which transformed a choppy manuscript into a novel that my readers and I are very happy with.