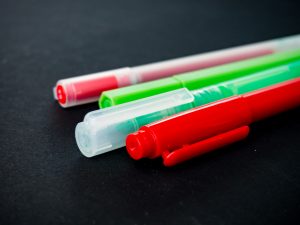 I'm here to help your voice come through clear and strong in your writing. My goal is to help you see not only the big picture but also all the tiny little details that can help bring your vision into focus. I offer a few different editing services to fit the needs of your manuscript.
Developmental editing

Sometimes called substantive editing, this kind of editing involves taking your manuscript apart, polishing all the pieces, and then putting them back together again in the optimal configuration. Why would you do this? After you have gone through a few drafts, this is a good first step toward your manuscript edited. In a developmental edit, I take a deep, critical look at your writing. I assure that your voice is consistent, your characters are multi-dimensional, and your plot is air-tight. This process often involves line-editing, where I may rewrite portions of the text to fix any problems or to illustrate the direction I think you should take when you begin your next draft.

Copy editing

Copy editing is the slightly less invasive cousin of Developmental editing. By this point, you've gotten the plot, characterization, and structure correct and so I'll only point out the most glaring developmental errors. This phase focuses on the grammar, spelling, and punctuation you use, and makes sure that your text conform to the industry standards. There are several different style guides, so if you know that your treatise on the mating habits of freshwater clams is required to follow MLA guidelines, make sure your copy editor knows about it. Sounds nit-picky, doesn't it? Trust me, it's important. Style guidelines exist to help authors and publishers maintain consistency in spelling, formatting, notation, and many other aspects of the manuscript across all publications of a certain type.

Proofreading

Not to be confused with copy editing, proofreading is the lightest kind of editing out there. If developmental editing is a bulldozer and copy editing is a machete, proofreading is the feather duster of edits. I come to the text assuming that everything is as you intend it to be. In a proofread, my job is not to question usage or structure. I will check for typos and formatting mistakes, to make sure that there's a period where a period should be and that you spelled "hodmandod" correctly.

Editorial overview

An editorial overview works best on a manuscript that has already been heavily edited and reviewed by critique partners. I will read your manuscript and write an in-depth report, evaluating your manuscript's character development, narrative arc, plot, and pacing. I will highlight areas of weakness, and help you build on your manuscript's strengths. In an editorial overview, I do not alter the manuscript in any way.
Rates
I determine my rates on a project-by-project basis, based on the type of edit required. For some projects, I charge a flat rate determined by your manuscript's word count. Proofreading is $0.004 per word. Copy editing and developmental editing can run between $0.04 and $0.064 per word. Contact me for a quote!